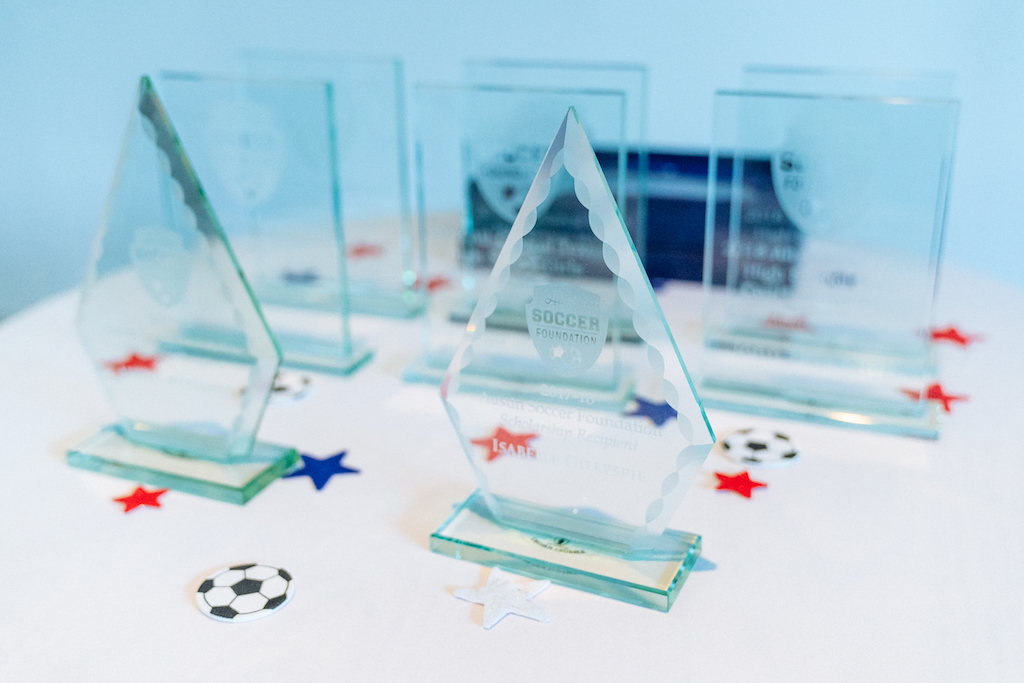 The third annual Austin Soccer Awards banquet gathered leaders from throughout the soccer community to celebrate the brightest scholar-athletes, players, coaches and referees in Central Texas. Guests included representatives from four professional teams: USL Austin, the Columbus Crew / MLS2ATX, FC Dallas, and San Antonio FC. Attendees also represented youth clubs, area high schools, recreational leagues, supporter groups, members of the media, administrators and fans, collectively representing every facet of our local soccer community.
This year's academic scholarship recipients were truly the cream of the crop as finalists were selected among extraordinary applicants from eleven area high schools. Our 2018 scholarship winners were: Ahmed Mohamed of Eastside Memorial HS, Isabelle Gillespie of McCallum HS, Kayla Geren of Hendrickson HS, and Madison Horner of Bowie HS.
Jason Jarrett, Sports Editor for the Austin American-Statesman recognized the All-Central Texas high school players and coaches of the year, and for the first time, male and female referees of the year were also recognized.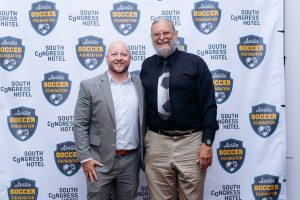 Nick Barbaro, Founder and Publisher of the Austin Chronicle, was recognized as the 2018 Lifetime Achievement Award recipient based on his support of local soccer as writer of the Soccer Watch column (since 1985!), a proud participant in the Austin Coed Soccer Association, and Austin soccer fan extraordinaire.
Djorn Buchholz, Executive Director of the National Soccer Hall of Fame delivered the keynote speech and gave a sneak preview of what we can expect when the NSHOF opens this October. Kit McConnico, host of The Throw-In radio show served as emcee, and guest speakers also included former professional referee, Courtney Jackson; Kaitlin Swarts, founder of the Upper Ninety Soccer Foundation; and Reihaneh Hajibaigi of the American Red Cross.
We hope you can join us next year!