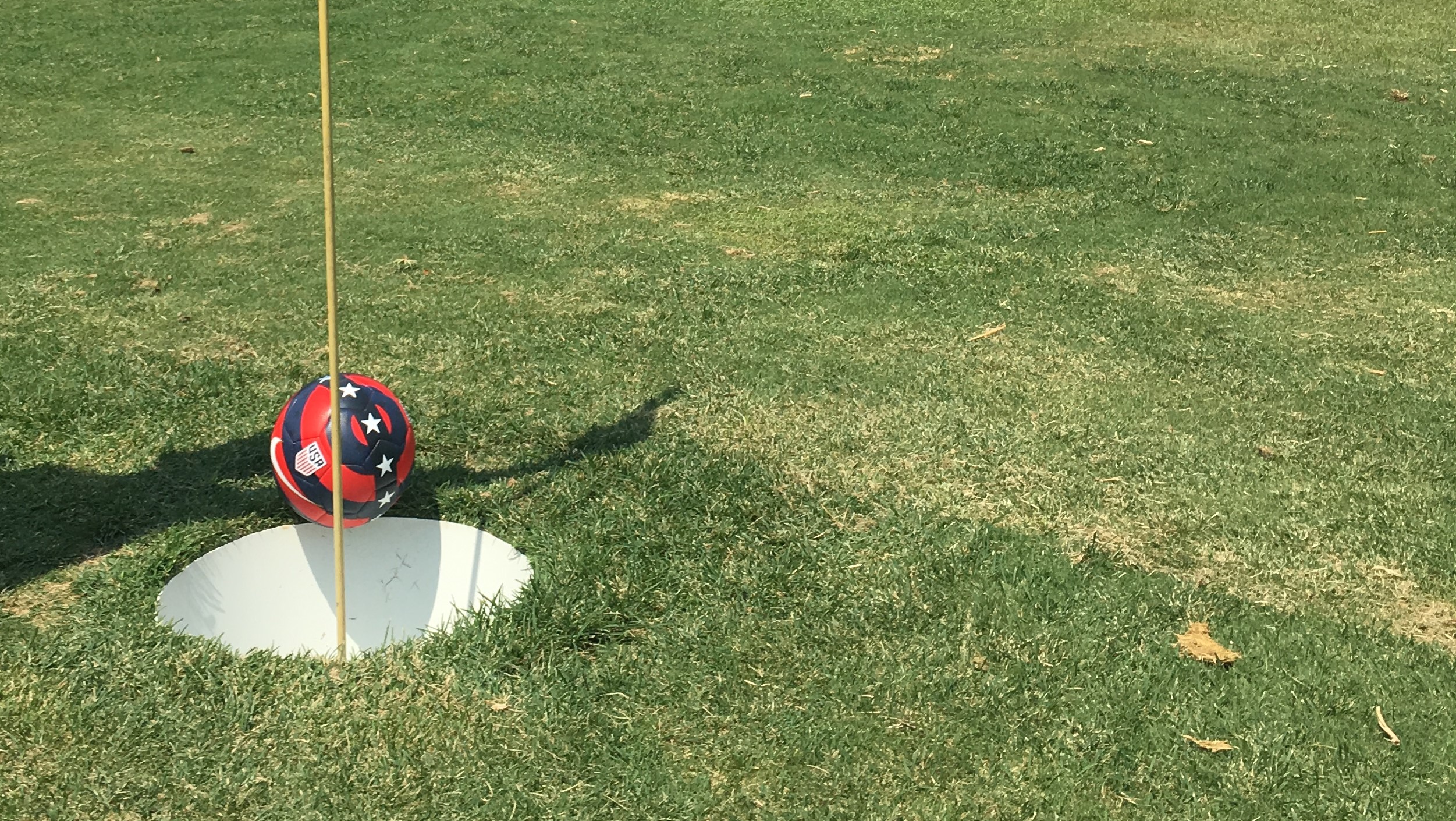 https://www.eventbee.com/v/austinsoccer/event?eid=109968402#/tickets
Join us for our 2nd Annual Footgolf Tournament! We scheduled this event the weekend prior to the start of EPL as we know everyone will be anxiously awaiting some footie action and friendly competition! Wear your favorite jersey to represent the club you support.
We will kick off at 9:00 a.m. sharp to try and beat the worst of the heat. Please arrive by 8:00 to get registered. We will need to start walking to the holes at 8:40.
If you have not played footgolf before, it is a blast! The tournament will consist of two-person teams, each paired with another team (4 players total per hole at a time). The Harvey Penick Footgolf Course is 18 holes, and we will play Best Ball style (rather than Scramble). Bringing your own soccer ball is your best bet (if not, a limited supply are available on site for a $5 rental). A Size 5 soccer ball is recommended for adults. Dress appropriately: golf or active wear; indoor soccer shoes or tennis shoes; no cleats or bare feet.
We recommend you register as a team of two, but if you register solo, we will do our best to match you with a partner. Kids are welcome but please try and have them keep the play moving. While there may be limited space for event day registration, we strongly recommend you purchase your tickets here in advance.
All proceeds will go towards the Austin Soccer Foundation and will help support our charitable endeavors.
Please send questions to Info@AustinSoccerFoundation.Org